Next Page >>
Showing 1 - 10
»
Nannies Near 06010
Cyndi
Currently living in:
Waterbury, CT
Most recently I watched two newborns. Dec 2015-June 2016 baby was 2months -8months and June 2016-Dec 2016 baby was 5months- 11months. Before that I cared for 3 boys in Milford twins age 3 months- 3.5 yrs old with a two yr older brother in preschool. During this time I took eight months off for ...

Elizabeth
Currently living in:
Burlington, CT
I have a Bachelor's degree in art education and have had years of experience teaching art to children ages 2-18. I have worked at an educational daycare in the past and only left because I did not approve of the way they disrupted the children's day by moving them to different classrooms. I have been ...
Donna
Currently living in:
Farmington, CT
I cared for a family with 4 children ranging in age from newborn to age 8. The mother had life threatening complications after giving birth to her fourth child. The father worked in another state which was about a 10 hour drive each way. The family was brought to stay at the fathers parents working ...

Toni
Currently living in:
Beacon Falls, CT
Started my own business at age 12, babysitting the neighborhood kid. Went on to work in the mental health field with children and adults for 34 years. Worked closely with psychiatrist. Have always been a mentor to children and currently am a Sunday School teacher for 5th and 6th graders.

Lauren
Currently living in:
Hamden, CT
My past positions as a nanny was for a family with 1 child a boy who was 18 months when i started and was an only child. Before was a family of 3 children a 2 year old ...

jeanne
Currently living in:
Waterbury, CT
I have been working with a family for the last 15 years, but will soon need to move forward because they will no longer need me full time, because all kids will be in school full time. I enjoy what I do very much, and feel I have a lot to bring into the position as a primary care giver.

Nancy
Currently living in:
Southbury, CT
I've raised my own 3 children happily and successfully on my own. Now that they're adults I'd love to offer my services to assist another family. I'm a Terrific Right Hand, Personal Assistant, Nanny, House Manager, Homemaker, Pet Sitter and Elderly Care Provider. Stellar Professional References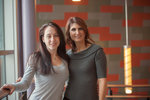 Robin
Currently living in:
Meriden, CT
Majority of my babysitting experience has been within my own family, with an occasional job for family friends, or families within the community. Outside of babysitting, but still childcare related, I have worked in a kindergarten classroom for the past three years as a teacher's aide. I am ...

Victoria
Currently living in:
Wolcott, CT
Ever since I can remember, I have been helping to care for my three younger sisters. I have a big family and was always around kids, helping where I could. I have taught for years at my church and also have counseled at the summer camp I attended as a child. I have also babysat for family friends and ...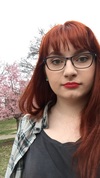 Joanna
Currently living in:
Simsbury, CT
I have pervious experience with child care. I have been working as a ski instructor since 2011. As a ski instructor I was not only a role model for younger children but also taught people of many ages how to ski and how to improve their skiing. I was responsible for the safety of the lesson and ...

Next Page >>