Next Page >>
Showing 1 - 10
»
Nannies Near 94709
Laisa
Currently living in:
Oakland, CA
I have 12 years experience taking care of children from infant twins, toddlers to young teens. My main function when taking care of someone else's home and child is to make sure everything is to the parents standards. I only implement rules and boundaries set forth by parents as they know what is ...
junielles
Currently living in:
Martinez, CA
It was great, I took care of 3 children, ages 3, 6 and 7. Helped in homework, take it to the activities, cook, read with the children, crafts.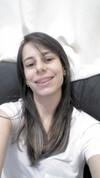 Courtney
Currently living in:
San Francisco, CA
8 years full time nannying, live in and out for infants, children, and teens! I'm fully knowledgable in RIE and CLW, and have worked with high end and high profile families, traveled internaitonally and nationally with families, and work with household staff.

Luiza
Currently living in:
Martinez , CA
I have been working for about a year for a wonderful family but they are relocating. The dad is a professional player that is going to play in New York this coming season. The past year has given me a wonderful opportunity to travel around the country with the family and the team and learn a lot ...

Aida
Currently living in:
Atherton , CA
I have worked as a nanny/baby nurse for several families taking care of them changing diaper,comb their hair , stay up all night , assist the baby always. as a nanny , i play, pick up their toys, feed them etc...
Carmen
Currently living in:
Martinez, CA
I have extensive experience providing loving care for the little ones, serving as the pseudo parent. I have helped to raise children into respectful, wonderful people, giving them one-on-one attention, consistency, stability, and boundaries for more than 18 years.
Sidney
Currently living in:
San Francisco , CA
Nothing professional in the nanny field, but I grew up helping raise my younger cousins and baby sitting a ton for friends and family.
Hannah
Currently living in:
Walnut Creek, CA
I worked in a school age daycare for 5 years. I quit that job to be a nanny. I was a nanny for 5 different families for 2.5 years. I worked at my church in childcare for 13 years.
Julia
Currently living in:
San Leandro, CA
I have been a babysitter and a nanny for 20 years. I have also worked as an instructional assistant, reading specialist assistant, and lead daycare teacher for the last 6 years.
Christine
Currently living in:
Oakland, CA
I provided childcare for children aged 3 months - 5 years old for ten years. I attended to children's basic needs by feeding, dressing, changing diapers, outdoor and indoor activities,maintained a clean and safe home environment that children grow happy and healthy. Also performed other duties as ...

Next Page >>