Next Page >>
Showing 1 - 10
»
Nannies Near 98228
mary joy
Currently living in:
Langley, BC
diaper changing,bottle feeding,bathing,preparing baby food,story reading,playing.

Hanna
Currently living in:
Bellingham, WA
I have been working with children since I was 15 years old and got my first job as a nanny over the summer. Since then I have worked as a teaching assistant for dance classes, been an au pair in Germany, gotten a degree in outdoor education and worked with many groups of children of all ages.
Kasandra
Currently living in:
Bellingham, WA
I am an older child in a large family so I grew up raising children. Shortly after turning 18 I began nannying and other than brief interlude of eleven months I have been raising ever since.
Tiffany
Currently living in:
Bellingham, WA
Started babysitting for local families at the age of 12. Then began teaching dance and theater classes for children ages 3-12 at a local performing arts studio. After several years of teaching, I transitioned into becoming a full-time nanny in 2006. Have since worked for 3 families. First family had ...

Victoria
Currently living in:
Bellingham, WA
My previous nannying job was with a family of 5, three children: a young boy and his twin sisters who are younger. I watched them from the time the girls were 5 months old and the boy was 2 until they were about one and a half and almost 4. My duties included playing with the children, helping them ...

Candace
Currently living in:
Mount Vernon , WA
Previous licensed daycare home, 30 years taking care of newborns to grade school aged children.
Villaflor
Currently living in:
Surrey, BC
Happy and challenging.

melissa
Currently living in:
Bellingham, WA
I volunteered at my hometown's xx for about two years. I would help the kids with their homework, give them snacks, and of course make sure they have a great time with fun activities. I also took care of my teachers kids while they were away at meetings. I have also taken care of many of my cousins ...

Megan
Currently living in:
Lynden, WA
My first jobs were babysitting jobs, worked at church nursery, during a moms bible study and also have a 3 year old niece and a 2 year old nephew that i love taking care of whenever I get a chance.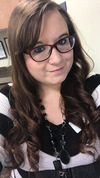 Joanna
Currently living in:
Stanwood, WA
I've nannied for various families over the past 5 years. I've also been a preschool teacher, a swim instructor, and a camp counselor twice. I truly love spending time with kids!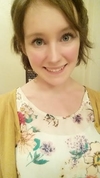 Next Page >>