Next Page >>
Showing 1 - 10
»
Nannies Near 01730
Rebecca
Currently living in:
Arlington, MA
I have been working with children since I have been a child myself. I started off babysitting for family and friends when I was younger and worked my way up to be a lead toddler teacher and a part time nanny and mother's helper. Working with children is my passion and I put my full heart into my ...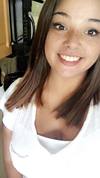 LAUREN
Currently living in:
Brighton, MA
I have 3 years post-graduate experience working in the South End with youth of all ages in a non-profit setting doing outdoor adventure activities and summer camps. I have experience providing care for my cousins' children (newborn and ages 2 months, 5 years, and 12 years) including overnight care ...

Beth
Currently living in:
Belmont, MA
I have been babysitting since I was 10, going along with my older sister. I have babysat for many families over the years. I have traveled to Florida, Colorado, Cape Cod, vacationing with families. I love children. I actually babysat tonight for 3 boys ages, 4, 6, & 7. ...

Brenna
Currently living in:
Westford , MA
Nannied for two different families! One of triplets, the other family two girls ages 5 and 8.
Megan
Currently living in:
Leominster , MA
Currently I work as a preschool teacher before that worked with all age groups, giving them a safe place to play. Not only that but to work on gross motor skills drawing, cutting and building. Seeing there progress from the beginning of the year to the end is amazing to see.
Stephanie
Currently living in:
Lowell, MA
I am a young mother of a 9 year old amazingly talented and well behaved daughter. She is my pride and joy! I have always had a passion for caring for cildren. Growing up in such a large Portuguese family I always had babysitting duties and I loved it! I always grew up in a Christian Church where I ...
Lesley
Currently living in:
Concord, MA
I've worked with children of all ages in many different capacities since I was 14. I am a licensed elementary school teacher, and have thought Kindergarten through 5th grade during my time as a teacher. I've also been a namny, both live out and live in for many years. I've also worked in a ...
Jennifer
Currently living in:
N.andover, MA
I started of working as a childcare teacher. For many years as a infant teacher and toddler teacher. Since then I have been working as a nanny for over ten years.
donna
Currently living in:
Newton, MA
when my children were younger I was a licensed Home Daycare Provider. Then I worked as an assistant in a Home Daycare, then became a nanny
Julie
Currently living in:
Medford, MA
Babysat at age 14, volunteered in high school in infant room, worked at a day care started at age 17-22. Then work at a pediatric dental office. Also watched my niece and nephew since they were newborns, and babysat a family on we'd. Nights.
Next Page >>