Next Page >>
Showing 1 - 10
»
Nannies Near 01730
Rebecca
Currently living in:
Arlington, MA
I have been working with children since I have been a child myself. I started off babysitting for family and friends when I was younger and worked my way up to be a lead toddler teacher and a part time nanny and mother's helper. Working with children is my passion and I put my full heart into my ...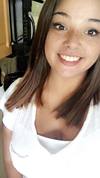 LAUREN
Currently living in:
Brighton, MA
I have 3 years post-graduate experience working in the South End with youth of all ages in a non-profit setting doing outdoor adventure activities and summer camps. I have experience providing care for my cousins' children (newborn and ages 2 months, 5 years, and 12 years) including overnight care ...

Beth
Currently living in:
Belmont, MA
I have been babysitting since I was 10, going along with my older sister. I have babysat for many families over the years. I have traveled to Florida, Colorado, Cape Cod, vacationing with families. I love children. I actually babysat tonight for 3 boys ages, 4, 6, & 7. ...

Brenna
Currently living in:
Westford , MA
Nannied for two different families! One of triplets, the other family two girls ages 5 and 8.
Stephanie
Currently living in:
Lowell, MA
I am a young mother of a 9 year old amazingly talented and well behaved daughter. She is my pride and joy! I have always had a passion for caring for cildren. Growing up in such a large Portuguese family I always had babysitting duties and I loved it! I always grew up in a Christian Church where I ...
Jennifer
Currently living in:
N.andover, MA
I started of working as a childcare teacher. For many years as a infant teacher and toddler teacher. Since then I have been working as a nanny for over ten years.
donna
Currently living in:
Newton, MA
when my children were younger I was a licensed Home Daycare Provider. Then I worked as an assistant in a Home Daycare, then became a nanny
Sofia
Currently living in:
Revere, MA
I have a special heart for young kids/infants. I see them as our future and just need Guidons and someone who believes in them. Allowing them to make mistakes will only help them grow so much better. I love seeing kids that I have took care of so happy, playful and full of energy. They kept me going ...

Lesley
Currently living in:
Concord, MA
I've worked with children of all ages in many different capacities since I was 14. I am a licensed elementary school teacher, and have thought Kindergarten through 5th grade during my time as a teacher. I've also been a namny, both live out and live in for many years. I've also worked in a ...
Julie
Currently living in:
Medford, MA
Babysat at age 14, volunteered in high school in infant room, worked at a day care started at age 17-22. Then work at a pediatric dental office. Also watched my niece and nephew since they were newborns, and babysat a family on we'd. Nights.
Next Page >>