Next Page >>
Showing 1 - 10
»
Nannies Near 22712
carla
Currently living in:
Manassas, VA
I have been carrying for children for the past 12 yrs, i have done in home care as well as in my own home. I am currently working at an Academy teaching the younger 3 yr olds. I have been working in facility for the past 4 years, i have plenty of experiance with all age groups.

Mery
Currently living in:
Warrenton, VA
I'm a Professional Nanny with more than 5 years experience in childcare, particularly infants, toddlers, twins, special needs children and school aged. ...

Christina
Currently living in:
Fredericksburg, VA
I have 13 years of child and senior care experience.
Rosemary
Currently living in:
Woodbridge , VA
I work with a family in NY taking care 2 children ages 4 and 7 back when I was young at age 17 for 2 years. Then I work as a Part time babysitter in Virginia, taking care of an infant for 3 years.I have 3 Kids the older one is 14 and the youngest is is almost 9 years old.I love to work with kids of ...
amanda
Currently living in:
Centreville, VA
I cared for 3 young children in their home for 4 years and loved every minute of it. The parents worked full time. I would help the children with homework, cook dinner for them, get bathed and put to bed. I would also in the morning help the children off to school. During the middle part of the day ...

Moyra
Currently living in:
Centreville, VA
Experience and loving, very flexible, long term position, I like to read,paint and enjoy play outside.

Farhat
Currently living in:
Woodbridge, VA
I have very good experience befor 8 year I did day care in manasas due to my health I stop my daycare and now I started I am very loving caring and shay person but love kids play with kids watch cartoon if you have questions fell free to call me thanx malik
Kristi
Currently living in:
Ashburn, VA
My name is Kristi and I'm looking for a full-time nanny position for Summer 2017! I hope to begin roughly around the beginning of June to August 29th, 2017 (flexible if needed), so I'm available to start immediately at the end of the xx Schools school year! ...
Gabriela
Currently living in:
Arlington, VA
Starting from 1997 to 2002, I cared for 2 children ages 3 and 5. In 2002 to 2003, I cared for a family with one child age 4. From 2003 to April 2011, I have cared for 4 children current ages 8, 10, 13 and 15. The duties I perform in my last position involved cooking meals for kids, helping with ...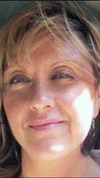 NIcole
Currently living in:
Gainesville, VA
Currently, I am a after school nanny for a high priority family in Warrenton, VA. The family has three children (Boy 15, Boy 11, and Girl 13). They have two large dogs. Mainly, I do a lot of pick up and drop off, homework help, light house keeping- including children's laundry. I work with them ...

Next Page >>