Next Page >>
Showing 1 - 10
»
Nannies Near 80010
Rachel
Currently living in:
Aurora, CO
I am a cheerful, positive and respectful person who enjoys the simple things in life. I pride myself on my integrity and honesty. I adore spending time with children of all ages and have experience caring for children with special needs. I have 7 years of experience caring for toddlers, children, and ...
Maria
Currently living in:
Denver,, CO
I have been working with preschool children for the last three years.
Cindy
Currently living in:
Highlands Ranch, CO
Preschool teacher,nanny for 2 different families of 3,nanny for family of 2.
Tanya
Currently living in:
Thornton, CO
Hello, my name is Tanya and I have provided childcare of all ages since 2009. I've worked as a Infant Group Lead, and also a Float for Infants to 6 years of age. I have outstanding references from families and companies I've worked for, and enjoy doing volunteer work with our local church in the ...

Sarah
Currently living in:
Denver, CO
As far as professional childcare, I have over ten years of experience taking care of kids. I started off as a mother's helper with infant twin boys. I took care of them for about 10 hours a week, helping with doctors appointments or watching them when the mother had to go do some errands. From ...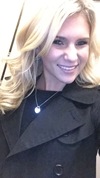 Jenifer
Currently living in:
Parker, CO
I have worked in a daycare center for 4 months. In a classroom with 10 kids, I helped the teacher with pretty much everything. Changing diapers, feeding them, nap time, lunch and snacks. Activities such as dancing and painting. Here I'm taking care of 4 lovely girls. Last year, I stayed with them all ...

Donna
Currently living in:
Wheat Ridge, CO
I was a nanny

Juana
Currently living in:
Northglenn , CO
Nanny to a 12 week baby to 4, volunteer K, elem. middle school and HS age children
lynette
Currently living in:
Denver, CO
I have been working for the last 5 years and some months, for a few delightful families.

Caitlin
Currently living in:
Denver, CO
In high school, I worked almost three years for a company which hosted children's parties (school, birthday, etc.). A main part of my job involved supervising parties of anywhere from 8 to 25 children per party. I was also a part-time babysitter for a family during this time. I cared for a ...

Next Page >>